{"id":8138867638568,"title":"Vanille Eau de Parfum","handle":"vanille-eau-de-parfum","description":"\u003cp\u003eLaura's fragrance captures the essence of vanilla orchid, vanilla liqueur, vanilla musk, heliotrope, daylily, bourbon vanilla, sandalwood and amber to create a rich, luxurious fragrance with an unexpected twist.\u003c\/p\u003e\n\u003cp\u003eEau de Parfum is a more intense concentration of fragrance oil yielding a richer and more lasting experience.\u003c\/p\u003e\n\u003cp\u003e\u003cstrong\u003eBENEFITS\u003c\/strong\u003e\u003cbr\u003e- Hypoallergenic\u003cbr\u003e- Safe for all skin types, even sensitive\u003cbr\u003e- Dermatologically tested and approved\u003c\/p\u003e","published_at":"2023-04-17T09:18:21+01:00","created_at":"2023-02-25T22:33:56+00:00","vendor":"Laura Mercier - US","type":"Fragrance","tags":["__New"],"price":7000,"price_min":7000,"price_max":7000,"available":true,"price_varies":false,"compare_at_price":null,"compare_at_price_min":0,"compare_at_price_max":0,"compare_at_price_varies":false,"variants":[{"id":44611310223656,"title":"Default Title","option1":"Default Title","option2":null,"option3":null,"sku":"42304666101","requires_shipping":true,"taxable":true,"featured_image":null,"available":true,"name":"Vanille Eau de Parfum","public_title":null,"options":["Default Title"],"price":7000,"weight":0,"compare_at_price":null,"inventory_management":"shopify","barcode":"194250050646​","requires_selling_plan":false,"selling_plan_allocations":[],"quantity_rule":{"min":1,"max":null,"increment":1}}],"images":["\/\/shop.lauramercier.co.uk\/cdn\/shop\/products\/LM_SP23_BB_Silo_EauDeParfum_Vanille_2000x2000_R300.jpg?v=1680272870","\/\/shop.lauramercier.co.uk\/cdn\/shop\/products\/LM_SP23_BB_EDP_Vanille_Carton_2000x2000_R300.jpg?v=1680272870","\/\/shop.lauramercier.co.uk\/cdn\/shop\/products\/14292173-2_10559c33-7475-4193-9386-418090832ee2.jpg?v=1680272889","\/\/shop.lauramercier.co.uk\/cdn\/shop\/products\/14292173-3.jpg?v=1680272901","\/\/shop.lauramercier.co.uk\/cdn\/shop\/products\/14292173-4.jpg?v=1680272926","\/\/shop.lauramercier.co.uk\/cdn\/shop\/products\/14292173-5_46871882-18fb-4e1b-b2ea-86301519467f.jpg?v=1680272934","\/\/shop.lauramercier.co.uk\/cdn\/shop\/products\/14292173-6_5863cf63-e6f3-402b-9796-30e4bdafd9ed.jpg?v=1680272939"],"featured_image":"\/\/shop.lauramercier.co.uk\/cdn\/shop\/products\/LM_SP23_BB_Silo_EauDeParfum_Vanille_2000x2000_R300.jpg?v=1680272870","options":["Title"],"media":[{"alt":null,"id":34568994914600,"position":1,"preview_image":{"aspect_ratio":1.0,"height":2000,"width":2000,"src":"\/\/shop.lauramercier.co.uk\/cdn\/shop\/products\/LM_SP23_BB_Silo_EauDeParfum_Vanille_2000x2000_R300.jpg?v=1680272870"},"aspect_ratio":1.0,"height":2000,"media_type":"image","src":"\/\/shop.lauramercier.co.uk\/cdn\/shop\/products\/LM_SP23_BB_Silo_EauDeParfum_Vanille_2000x2000_R300.jpg?v=1680272870","width":2000},{"alt":null,"id":34568987115816,"position":2,"preview_image":{"aspect_ratio":1.0,"height":2000,"width":2000,"src":"\/\/shop.lauramercier.co.uk\/cdn\/shop\/products\/LM_SP23_BB_EDP_Vanille_Carton_2000x2000_R300.jpg?v=1680272870"},"aspect_ratio":1.0,"height":2000,"media_type":"image","src":"\/\/shop.lauramercier.co.uk\/cdn\/shop\/products\/LM_SP23_BB_EDP_Vanille_Carton_2000x2000_R300.jpg?v=1680272870","width":2000},{"alt":null,"id":34568998584616,"position":3,"preview_image":{"aspect_ratio":1.0,"height":3680,"width":3680,"src":"\/\/shop.lauramercier.co.uk\/cdn\/shop\/products\/14292173-2_10559c33-7475-4193-9386-418090832ee2.jpg?v=1680272889"},"aspect_ratio":1.0,"height":3680,"media_type":"image","src":"\/\/shop.lauramercier.co.uk\/cdn\/shop\/products\/14292173-2_10559c33-7475-4193-9386-418090832ee2.jpg?v=1680272889","width":3680},{"alt":null,"id":34569000485160,"position":4,"preview_image":{"aspect_ratio":1.0,"height":3680,"width":3680,"src":"\/\/shop.lauramercier.co.uk\/cdn\/shop\/products\/14292173-3.jpg?v=1680272901"},"aspect_ratio":1.0,"height":3680,"media_type":"image","src":"\/\/shop.lauramercier.co.uk\/cdn\/shop\/products\/14292173-3.jpg?v=1680272901","width":3680},{"alt":null,"id":34569005203752,"position":5,"preview_image":{"aspect_ratio":1.0,"height":3680,"width":3680,"src":"\/\/shop.lauramercier.co.uk\/cdn\/shop\/products\/14292173-4.jpg?v=1680272926"},"aspect_ratio":1.0,"height":3680,"media_type":"image","src":"\/\/shop.lauramercier.co.uk\/cdn\/shop\/products\/14292173-4.jpg?v=1680272926","width":3680},{"alt":null,"id":34569006907688,"position":6,"preview_image":{"aspect_ratio":1.0,"height":3680,"width":3680,"src":"\/\/shop.lauramercier.co.uk\/cdn\/shop\/products\/14292173-5_46871882-18fb-4e1b-b2ea-86301519467f.jpg?v=1680272934"},"aspect_ratio":1.0,"height":3680,"media_type":"image","src":"\/\/shop.lauramercier.co.uk\/cdn\/shop\/products\/14292173-5_46871882-18fb-4e1b-b2ea-86301519467f.jpg?v=1680272934","width":3680},{"alt":null,"id":34569007792424,"position":7,"preview_image":{"aspect_ratio":1.0,"height":3680,"width":3680,"src":"\/\/shop.lauramercier.co.uk\/cdn\/shop\/products\/14292173-6_5863cf63-e6f3-402b-9796-30e4bdafd9ed.jpg?v=1680272939"},"aspect_ratio":1.0,"height":3680,"media_type":"image","src":"\/\/shop.lauramercier.co.uk\/cdn\/shop\/products\/14292173-6_5863cf63-e6f3-402b-9796-30e4bdafd9ed.jpg?v=1680272939","width":3680}],"requires_selling_plan":false,"selling_plan_groups":[],"content":"\u003cp\u003eLaura's fragrance captures the essence of vanilla orchid, vanilla liqueur, vanilla musk, heliotrope, daylily, bourbon vanilla, sandalwood and amber to create a rich, luxurious fragrance with an unexpected twist.\u003c\/p\u003e\n\u003cp\u003eEau de Parfum is a more intense concentration of fragrance oil yielding a richer and more lasting experience.\u003c\/p\u003e\n\u003cp\u003e\u003cstrong\u003eBENEFITS\u003c\/strong\u003e\u003cbr\u003e- Hypoallergenic\u003cbr\u003e- Safe for all skin types, even sensitive\u003cbr\u003e- Dermatologically tested and approved\u003c\/p\u003e"}
eyJpZCI6ODEzODg2NzYzODU2OCwidGl0bGUiOiJWYW5pbGxlIEVhdSBkZSBQYXJmdW0iLCJoYW5kbGUiOiJ2YW5pbGxlLWVhdS1kZS1wYXJmdW0iLCJkZXNjcmlwdGlvbiI6Ilx1MDAzY3BcdTAwM2VMYXVyYeKAmXMgZnJhZ3JhbmNlIGNhcHR1cmVzIHRoZSBlc3NlbmNlIG9mIHZhbmlsbGEgb3JjaGlkLCB2YW5pbGxhIGxpcXVldXIsIHZhbmlsbGEgbXVzaywgaGVsaW90cm9wZSwgZGF5bGlseSwgYm91cmJvbiB2YW5pbGxhLCBzYW5kYWx3b29kIGFuZCBhbWJlciB0byBjcmVhdGUgYSByaWNoLCBsdXh1cmlvdXMgZnJhZ3JhbmNlIHdpdGggYW4gdW5leHBlY3RlZCB0d2lzdC5cdTAwM2NcL3BcdTAwM2Vcblx1MDAzY3BcdTAwM2VFYXUgZGUgUGFyZnVtIGlzIGEgbW9yZSBpbnRlbnNlIGNvbmNlbnRyYXRpb24gb2YgZnJhZ3JhbmNlIG9pbCB5aWVsZGluZyBhIHJpY2hlciBhbmQgbW9yZSBsYXN0aW5nIGV4cGVyaWVuY2UuXHUwMDNjXC9wXHUwMDNlXG5cdTAwM2NwXHUwMDNlXHUwMDNjc3Ryb25nXHUwMDNlQkVORUZJVFNcdTAwM2NcL3N0cm9uZ1x1MDAzZVx1MDAzY2JyXHUwMDNlLSBIeXBvYWxsZXJnZW5pY1x1MDAzY2JyXHUwMDNlLSBTYWZlIGZvciBhbGwgc2tpbiB0eXBlcywgZXZlbiBzZW5zaXRpdmVcdTAwM2Niclx1MDAzZS0gRGVybWF0b2xvZ2ljYWxseSB0ZXN0ZWQgYW5kIGFwcHJvdmVkXHUwMDNjXC9wXHUwMDNlIiwicHVibGlzaGVkX2F0IjoiMjAyMy0wNC0xN1QwOToxODoyMSswMTowMCIsImNyZWF0ZWRfYXQiOiIyMDIzLTAyLTI1VDIyOjMzOjU2KzAwOjAwIiwidmVuZG9yIjoiTGF1cmEgTWVyY2llciAtIFVTIiwidHlwZSI6IkZyYWdyYW5jZSIsInRhZ3MiOlsiX19OZXciXSwicHJpY2UiOjcwMDAsInByaWNlX21pbiI6NzAwMCwicHJpY2VfbWF4Ijo3MDAwLCJhdmFpbGFibGUiOnRydWUsInByaWNlX3ZhcmllcyI6ZmFsc2UsImNvbXBhcmVfYXRfcHJpY2UiOm51bGwsImNvbXBhcmVfYXRfcHJpY2VfbWluIjowLCJjb21wYXJlX2F0X3ByaWNlX21heCI6MCwiY29tcGFyZV9hdF9wcmljZV92YXJpZXMiOmZhbHNlLCJ2YXJpYW50cyI6W3siaWQiOjQ0NjExMzEwMjIzNjU2LCJ0aXRsZSI6IkRlZmF1bHQgVGl0bGUiLCJvcHRpb24xIjoiRGVmYXVsdCBUaXRsZSIsIm9wdGlvbjIiOm51bGwsIm9wdGlvbjMiOm51bGwsInNrdSI6IjQyMzA0NjY2MTAxIiwicmVxdWlyZXNfc2hpcHBpbmciOnRydWUsInRheGFibGUiOnRydWUsImZlYXR1cmVkX2ltYWdlIjpudWxsLCJhdmFpbGFibGUiOnRydWUsIm5hbWUiOiJWYW5pbGxlIEVhdSBkZSBQYXJmdW0iLCJwdWJsaWNfdGl0bGUiOm51bGwsIm9wdGlvbnMiOlsiRGVmYXVsdCBUaXRsZSJdLCJwcmljZSI6NzAwMCwid2VpZ2h0IjowLCJjb21wYXJlX2F0X3ByaWNlIjpudWxsLCJpbnZlbnRvcnlfbWFuYWdlbWVudCI6InNob3BpZnkiLCJiYXJjb2RlIjoiMTk0MjUwMDUwNjQ24oCLIiwicmVxdWlyZXNfc2VsbGluZ19wbGFuIjpmYWxzZSwic2VsbGluZ19wbGFuX2FsbG9jYXRpb25zIjpbXSwicXVhbnRpdHlfcnVsZSI6eyJtaW4iOjEsIm1heCI6bnVsbCwiaW5jcmVtZW50IjoxfX1dLCJpbWFnZXMiOlsiXC9cL3Nob3AubGF1cmFtZXJjaWVyLmNvLnVrXC9jZG5cL3Nob3BcL3Byb2R1Y3RzXC9MTV9TUDIzX0JCX1NpbG9fRWF1RGVQYXJmdW1fVmFuaWxsZV8yMDAweDIwMDBfUjMwMC5qcGc/dj0xNjgwMjcyODcwIiwiXC9cL3Nob3AubGF1cmFtZXJjaWVyLmNvLnVrXC9jZG5cL3Nob3BcL3Byb2R1Y3RzXC9MTV9TUDIzX0JCX0VEUF9WYW5pbGxlX0NhcnRvbl8yMDAweDIwMDBfUjMwMC5qcGc/dj0xNjgwMjcyODcwIiwiXC9cL3Nob3AubGF1cmFtZXJjaWVyLmNvLnVrXC9jZG5cL3Nob3BcL3Byb2R1Y3RzXC8xNDI5MjE3My0yXzEwNTU5YzMzLTc0NzUtNDE5My05Mzg2LTQxODA5MDgzMmVlMi5qcGc/dj0xNjgwMjcyODg5IiwiXC9cL3Nob3AubGF1cmFtZXJjaWVyLmNvLnVrXC9jZG5cL3Nob3BcL3Byb2R1Y3RzXC8xNDI5MjE3My0zLmpwZz92PTE2ODAyNzI5MDEiLCJcL1wvc2hvcC5sYXVyYW1lcmNpZXIuY28udWtcL2Nkblwvc2hvcFwvcHJvZHVjdHNcLzE0MjkyMTczLTQuanBnP3Y9MTY4MDI3MjkyNiIsIlwvXC9zaG9wLmxhdXJhbWVyY2llci5jby51a1wvY2RuXC9zaG9wXC9wcm9kdWN0c1wvMTQyOTIxNzMtNV80Njg3MTg4Mi0xOGZiLTRlMWItYjJlYS04NjMwMTUxOTQ2N2YuanBnP3Y9MTY4MDI3MjkzNCIsIlwvXC9zaG9wLmxhdXJhbWVyY2llci5jby51a1wvY2RuXC9zaG9wXC9wcm9kdWN0c1wvMTQyOTIxNzMtNl81ODYzY2Y2My1lNmYzLTQwMmItOTc5Ni0zMGU0YmRhZmQ5ZWQuanBnP3Y9MTY4MDI3MjkzOSJdLCJmZWF0dXJlZF9pbWFnZSI6IlwvXC9zaG9wLmxhdXJhbWVyY2llci5jby51a1wvY2RuXC9zaG9wXC9wcm9kdWN0c1wvTE1fU1AyM19CQl9TaWxvX0VhdURlUGFyZnVtX1ZhbmlsbGVfMjAwMHgyMDAwX1IzMDAuanBnP3Y9MTY4MDI3Mjg3MCIsIm9wdGlvbnMiOlsiVGl0bGUiXSwibWVkaWEiOlt7ImFsdCI6bnVsbCwiaWQiOjM0NTY4OTk0OTE0NjAwLCJwb3NpdGlvbiI6MSwicHJldmlld19pbWFnZSI6eyJhc3BlY3RfcmF0aW8iOjEuMCwiaGVpZ2h0IjoyMDAwLCJ3aWR0aCI6MjAwMCwic3JjIjoiXC9cL3Nob3AubGF1cmFtZXJjaWVyLmNvLnVrXC9jZG5cL3Nob3BcL3Byb2R1Y3RzXC9MTV9TUDIzX0JCX1NpbG9fRWF1RGVQYXJmdW1fVmFuaWxsZV8yMDAweDIwMDBfUjMwMC5qcGc/dj0xNjgwMjcyODcwIn0sImFzcGVjdF9yYXRpbyI6MS4wLCJoZWlnaHQiOjIwMDAsIm1lZGlhX3R5cGUiOiJpbWFnZSIsInNyYyI6IlwvXC9zaG9wLmxhdXJhbWVyY2llci5jby51a1wvY2RuXC9zaG9wXC9wcm9kdWN0c1wvTE1fU1AyM19CQl9TaWxvX0VhdURlUGFyZnVtX1ZhbmlsbGVfMjAwMHgyMDAwX1IzMDAuanBnP3Y9MTY4MDI3Mjg3MCIsIndpZHRoIjoyMDAwfSx7ImFsdCI6bnVsbCwiaWQiOjM0NTY4OTg3MTE1ODE2LCJwb3NpdGlvbiI6MiwicHJldmlld19pbWFnZSI6eyJhc3BlY3RfcmF0aW8iOjEuMCwiaGVpZ2h0IjoyMDAwLCJ3aWR0aCI6MjAwMCwic3JjIjoiXC9cL3Nob3AubGF1cmFtZXJjaWVyLmNvLnVrXC9jZG5cL3Nob3BcL3Byb2R1Y3RzXC9MTV9TUDIzX0JCX0VEUF9WYW5pbGxlX0NhcnRvbl8yMDAweDIwMDBfUjMwMC5qcGc/dj0xNjgwMjcyODcwIn0sImFzcGVjdF9yYXRpbyI6MS4wLCJoZWlnaHQiOjIwMDAsIm1lZGlhX3R5cGUiOiJpbWFnZSIsInNyYyI6IlwvXC9zaG9wLmxhdXJhbWVyY2llci5jby51a1wvY2RuXC9zaG9wXC9wcm9kdWN0c1wvTE1fU1AyM19CQl9FRFBfVmFuaWxsZV9DYXJ0b25fMjAwMHgyMDAwX1IzMDAuanBnP3Y9MTY4MDI3Mjg3MCIsIndpZHRoIjoyMDAwfSx7ImFsdCI6bnVsbCwiaWQiOjM0NTY4OTk4NTg0NjE2LCJwb3NpdGlvbiI6MywicHJldmlld19pbWFnZSI6eyJhc3BlY3RfcmF0aW8iOjEuMCwiaGVpZ2h0IjozNjgwLCJ3aWR0aCI6MzY4MCwic3JjIjoiXC9cL3Nob3AubGF1cmFtZXJjaWVyLmNvLnVrXC9jZG5cL3Nob3BcL3Byb2R1Y3RzXC8xNDI5MjE3My0yXzEwNTU5YzMzLTc0NzUtNDE5My05Mzg2LTQxODA5MDgzMmVlMi5qcGc/dj0xNjgwMjcyODg5In0sImFzcGVjdF9yYXRpbyI6MS4wLCJoZWlnaHQiOjM2ODAsIm1lZGlhX3R5cGUiOiJpbWFnZSIsInNyYyI6IlwvXC9zaG9wLmxhdXJhbWVyY2llci5jby51a1wvY2RuXC9zaG9wXC9wcm9kdWN0c1wvMTQyOTIxNzMtMl8xMDU1OWMzMy03NDc1LTQxOTMtOTM4Ni00MTgwOTA4MzJlZTIuanBnP3Y9MTY4MDI3Mjg4OSIsIndpZHRoIjozNjgwfSx7ImFsdCI6bnVsbCwiaWQiOjM0NTY5MDAwNDg1MTYwLCJwb3NpdGlvbiI6NCwicHJldmlld19pbWFnZSI6eyJhc3BlY3RfcmF0aW8iOjEuMCwiaGVpZ2h0IjozNjgwLCJ3aWR0aCI6MzY4MCwic3JjIjoiXC9cL3Nob3AubGF1cmFtZXJjaWVyLmNvLnVrXC9jZG5cL3Nob3BcL3Byb2R1Y3RzXC8xNDI5MjE3My0zLmpwZz92PTE2ODAyNzI5MDEifSwiYXNwZWN0X3JhdGlvIjoxLjAsImhlaWdodCI6MzY4MCwibWVkaWFfdHlwZSI6ImltYWdlIiwic3JjIjoiXC9cL3Nob3AubGF1cmFtZXJjaWVyLmNvLnVrXC9jZG5cL3Nob3BcL3Byb2R1Y3RzXC8xNDI5MjE3My0zLmpwZz92PTE2ODAyNzI5MDEiLCJ3aWR0aCI6MzY4MH0seyJhbHQiOm51bGwsImlkIjozNDU2OTAwNTIwMzc1MiwicG9zaXRpb24iOjUsInByZXZpZXdfaW1hZ2UiOnsiYXNwZWN0X3JhdGlvIjoxLjAsImhlaWdodCI6MzY4MCwid2lkdGgiOjM2ODAsInNyYyI6IlwvXC9zaG9wLmxhdXJhbWVyY2llci5jby51a1wvY2RuXC9zaG9wXC9wcm9kdWN0c1wvMTQyOTIxNzMtNC5qcGc/dj0xNjgwMjcyOTI2In0sImFzcGVjdF9yYXRpbyI6MS4wLCJoZWlnaHQiOjM2ODAsIm1lZGlhX3R5cGUiOiJpbWFnZSIsInNyYyI6IlwvXC9zaG9wLmxhdXJhbWVyY2llci5jby51a1wvY2RuXC9zaG9wXC9wcm9kdWN0c1wvMTQyOTIxNzMtNC5qcGc/dj0xNjgwMjcyOTI2Iiwid2lkdGgiOjM2ODB9LHsiYWx0IjpudWxsLCJpZCI6MzQ1NjkwMDY5MDc2ODgsInBvc2l0aW9uIjo2LCJwcmV2aWV3X2ltYWdlIjp7ImFzcGVjdF9yYXRpbyI6MS4wLCJoZWlnaHQiOjM2ODAsIndpZHRoIjozNjgwLCJzcmMiOiJcL1wvc2hvcC5sYXVyYW1lcmNpZXIuY28udWtcL2Nkblwvc2hvcFwvcHJvZHVjdHNcLzE0MjkyMTczLTVfNDY4NzE4ODItMThmYi00ZTFiLWIyZWEtODYzMDE1MTk0NjdmLmpwZz92PTE2ODAyNzI5MzQifSwiYXNwZWN0X3JhdGlvIjoxLjAsImhlaWdodCI6MzY4MCwibWVkaWFfdHlwZSI6ImltYWdlIiwic3JjIjoiXC9cL3Nob3AubGF1cmFtZXJjaWVyLmNvLnVrXC9jZG5cL3Nob3BcL3Byb2R1Y3RzXC8xNDI5MjE3My01XzQ2ODcxODgyLTE4ZmItNGUxYi1iMmVhLTg2MzAxNTE5NDY3Zi5qcGc/dj0xNjgwMjcyOTM0Iiwid2lkdGgiOjM2ODB9LHsiYWx0IjpudWxsLCJpZCI6MzQ1NjkwMDc3OTI0MjQsInBvc2l0aW9uIjo3LCJwcmV2aWV3X2ltYWdlIjp7ImFzcGVjdF9yYXRpbyI6MS4wLCJoZWlnaHQiOjM2ODAsIndpZHRoIjozNjgwLCJzcmMiOiJcL1wvc2hvcC5sYXVyYW1lcmNpZXIuY28udWtcL2Nkblwvc2hvcFwvcHJvZHVjdHNcLzE0MjkyMTczLTZfNTg2M2NmNjMtZTZmMy00MDJiLTk3OTYtMzBlNGJkYWZkOWVkLmpwZz92PTE2ODAyNzI5MzkifSwiYXNwZWN0X3JhdGlvIjoxLjAsImhlaWdodCI6MzY4MCwibWVkaWFfdHlwZSI6ImltYWdlIiwic3JjIjoiXC9cL3Nob3AubGF1cmFtZXJjaWVyLmNvLnVrXC9jZG5cL3Nob3BcL3Byb2R1Y3RzXC8xNDI5MjE3My02XzU4NjNjZjYzLWU2ZjMtNDAyYi05Nzk2LTMwZTRiZGFmZDllZC5qcGc/dj0xNjgwMjcyOTM5Iiwid2lkdGgiOjM2ODB9XSwicmVxdWlyZXNfc2VsbGluZ19wbGFuIjpmYWxzZSwic2VsbGluZ19wbGFuX2dyb3VwcyI6W10sImNvbnRlbnQiOiJcdTAwM2NwXHUwMDNlTGF1cmHigJlzIGZyYWdyYW5jZSBjYXB0dXJlcyB0aGUgZXNzZW5jZSBvZiB2YW5pbGxhIG9yY2hpZCwgdmFuaWxsYSBsaXF1ZXVyLCB2YW5pbGxhIG11c2ssIGhlbGlvdHJvcGUsIGRheWxpbHksIGJvdXJib24gdmFuaWxsYSwgc2FuZGFsd29vZCBhbmQgYW1iZXIgdG8gY3JlYXRlIGEgcmljaCwgbHV4dXJpb3VzIGZyYWdyYW5jZSB3aXRoIGFuIHVuZXhwZWN0ZWQgdHdpc3QuXHUwMDNjXC9wXHUwMDNlXG5cdTAwM2NwXHUwMDNlRWF1IGRlIFBhcmZ1bSBpcyBhIG1vcmUgaW50ZW5zZSBjb25jZW50cmF0aW9uIG9mIGZyYWdyYW5jZSBvaWwgeWllbGRpbmcgYSByaWNoZXIgYW5kIG1vcmUgbGFzdGluZyBleHBlcmllbmNlLlx1MDAzY1wvcFx1MDAzZVxuXHUwMDNjcFx1MDAzZVx1MDAzY3N0cm9uZ1x1MDAzZUJFTkVGSVRTXHUwMDNjXC9zdHJvbmdcdTAwM2VcdTAwM2Niclx1MDAzZS0gSHlwb2FsbGVyZ2VuaWNcdTAwM2Niclx1MDAzZS0gU2FmZSBmb3IgYWxsIHNraW4gdHlwZXMsIGV2ZW4gc2Vuc2l0aXZlXHUwMDNjYnJcdTAwM2UtIERlcm1hdG9sb2dpY2FsbHkgdGVzdGVkIGFuZCBhcHByb3ZlZFx1MDAzY1wvcFx1MDAzZSJ9
Skip gallery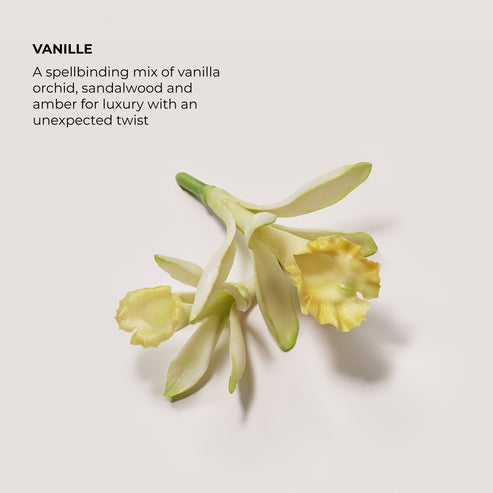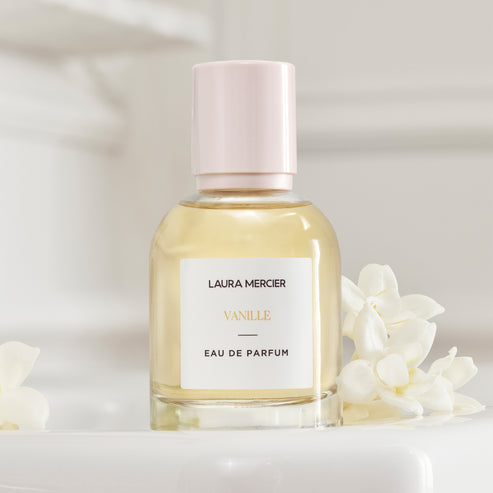 Vanille Eau de Parfum
A luxurious scent with an unexpected twist.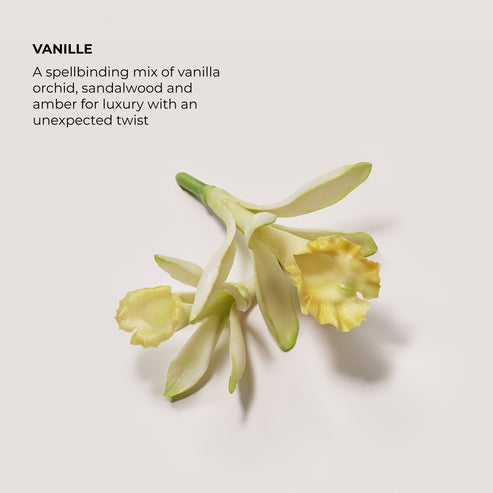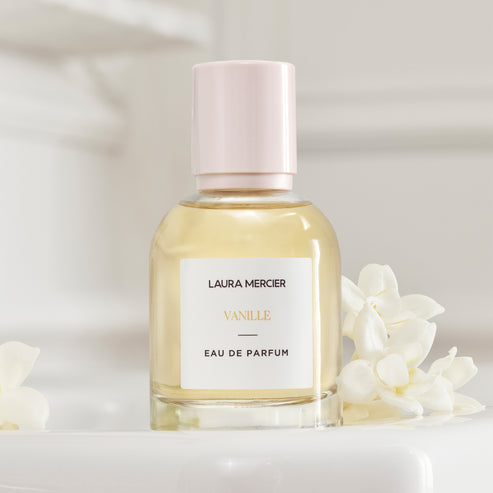 Laura's fragrance captures the essence of vanilla orchid, vanilla liqueur, vanilla musk, heliotrope, daylily, bourbon vanilla, sandalwood and amber to create a rich, luxurious fragrance with an unexpected twist.
Eau de Parfum is a more intense concentration of fragrance oil yielding a richer and more lasting experience.
BENEFITS
- Hypoallergenic
- Safe for all skin types, even sensitive
- Dermatologically tested and approved
Reviews & Questions
Total 5 star reviews: 7
Total 4 star reviews: 2
Total 3 star reviews: 1
Total 2 star reviews: 3
Total 1 star reviews: 10
Jennifer N.

Verified Buyer

Top Skin Concerns

Acne & Blemishes,

Anti-Aging,

Enlarged Pores

Vanille

It's My favorite perfume because it's classic, clean, and not overpowering.

Nayomee t.

Verified Reviewer

I do not recommend this product

Top Skin Concerns

Acne & Blemishes,

Enlarged Pores,

Uneven Skin Tone,

Fine Lines & Wrinkles

Vanille gourmande parfum.

Please bring back Vanille gourmande parfum. That was THE best perfume I have ever used and the only parfum that did not give me rashes. (The one in the photo)

Gift

I purchase it as a Christmas gift for my daughter. She loves it and has worn it for years.
Reviews Loaded
Reviews Added
Choosing a selection results in a full page refresh.