{"id":8138866589992,"title":"Almond Coconut Hand Crème","handle":"almond-coconut-milk-hand-creme","description":"\u003cp\u003eThis deeply moisturizing Hand Crème continues to nourish the hands well after it is absorbed into the skin.\u003c\/p\u003e\n\u003cp\u003e\u003cstrong\u003eFragrance notes\u003c\/strong\u003e: This warming fragrance captures the essence of almond, coconut milk, jasmine, rosewood, ylang-ylang, vanilla, tonka, heliotrope and musk.\u003c\/p\u003e","published_at":"2023-09-13T16:42:08+01:00","created_at":"2023-02-25T22:33:53+00:00","vendor":"Laura Mercier","type":"Bath \u0026 Body","tags":["10122022-import","Ancillaries","Body","Body Fragrance"],"price":1330,"price_min":1330,"price_max":1330,"available":false,"price_varies":false,"compare_at_price":1900,"compare_at_price_min":1900,"compare_at_price_max":1900,"compare_at_price_varies":false,"variants":[{"id":44611309207848,"title":"Default Title","option1":"Default Title","option2":null,"option3":null,"sku":"42105853101","requires_shipping":true,"taxable":true,"featured_image":null,"available":false,"name":"Almond Coconut Hand Crème","public_title":null,"options":["Default Title"],"price":1330,"weight":70,"compare_at_price":1900,"inventory_management":"shopify","barcode":"736150058539","requires_selling_plan":false,"selling_plan_allocations":[],"quantity_rule":{"min":1,"max":null,"increment":1}}],"images":["\/\/shop.lauramercier.co.uk\/cdn\/shop\/products\/LM_SU20_HC_AlmondCoconut_3000x3000_R150.png?v=1677364433"],"featured_image":"\/\/shop.lauramercier.co.uk\/cdn\/shop\/products\/LM_SU20_HC_AlmondCoconut_3000x3000_R150.png?v=1677364433","options":["Title"],"media":[{"alt":"all","id":33732156522792,"position":1,"preview_image":{"aspect_ratio":1.0,"height":3000,"width":3000,"src":"\/\/shop.lauramercier.co.uk\/cdn\/shop\/products\/LM_SU20_HC_AlmondCoconut_3000x3000_R150.png?v=1677364433"},"aspect_ratio":1.0,"height":3000,"media_type":"image","src":"\/\/shop.lauramercier.co.uk\/cdn\/shop\/products\/LM_SU20_HC_AlmondCoconut_3000x3000_R150.png?v=1677364433","width":3000}],"requires_selling_plan":false,"selling_plan_groups":[],"content":"\u003cp\u003eThis deeply moisturizing Hand Crème continues to nourish the hands well after it is absorbed into the skin.\u003c\/p\u003e\n\u003cp\u003e\u003cstrong\u003eFragrance notes\u003c\/strong\u003e: This warming fragrance captures the essence of almond, coconut milk, jasmine, rosewood, ylang-ylang, vanilla, tonka, heliotrope and musk.\u003c\/p\u003e"}
eyJpZCI6ODEzODg2NjU4OTk5MiwidGl0bGUiOiJBbG1vbmQgQ29jb251dCBIYW5kIENyw6htZSIsImhhbmRsZSI6ImFsbW9uZC1jb2NvbnV0LW1pbGstaGFuZC1jcmVtZSIsImRlc2NyaXB0aW9uIjoiXHUwMDNjcFx1MDAzZVRoaXMgZGVlcGx5IG1vaXN0dXJpemluZyBIYW5kIENyw6htZSBjb250aW51ZXMgdG8gbm91cmlzaCB0aGUgaGFuZHMgd2VsbCBhZnRlciBpdCBpcyBhYnNvcmJlZCBpbnRvIHRoZSBza2luLlx1MDAzY1wvcFx1MDAzZVxuXHUwMDNjcFx1MDAzZVx1MDAzY3N0cm9uZ1x1MDAzZUZyYWdyYW5jZSBub3Rlc1x1MDAzY1wvc3Ryb25nXHUwMDNlOiBUaGlzIHdhcm1pbmcgZnJhZ3JhbmNlIGNhcHR1cmVzIHRoZSBlc3NlbmNlIG9mIGFsbW9uZCwgY29jb251dCBtaWxrLCBqYXNtaW5lLCByb3Nld29vZCwgeWxhbmcteWxhbmcsIHZhbmlsbGEsIHRvbmthLCBoZWxpb3Ryb3BlIGFuZCBtdXNrLlx1MDAzY1wvcFx1MDAzZSIsInB1Ymxpc2hlZF9hdCI6IjIwMjMtMDktMTNUMTY6NDI6MDgrMDE6MDAiLCJjcmVhdGVkX2F0IjoiMjAyMy0wMi0yNVQyMjozMzo1MyswMDowMCIsInZlbmRvciI6IkxhdXJhIE1lcmNpZXIiLCJ0eXBlIjoiQmF0aCBcdTAwMjYgQm9keSIsInRhZ3MiOlsiMTAxMjIwMjItaW1wb3J0IiwiQW5jaWxsYXJpZXMiLCJCb2R5IiwiQm9keSBGcmFncmFuY2UiXSwicHJpY2UiOjEzMzAsInByaWNlX21pbiI6MTMzMCwicHJpY2VfbWF4IjoxMzMwLCJhdmFpbGFibGUiOmZhbHNlLCJwcmljZV92YXJpZXMiOmZhbHNlLCJjb21wYXJlX2F0X3ByaWNlIjoxOTAwLCJjb21wYXJlX2F0X3ByaWNlX21pbiI6MTkwMCwiY29tcGFyZV9hdF9wcmljZV9tYXgiOjE5MDAsImNvbXBhcmVfYXRfcHJpY2VfdmFyaWVzIjpmYWxzZSwidmFyaWFudHMiOlt7ImlkIjo0NDYxMTMwOTIwNzg0OCwidGl0bGUiOiJEZWZhdWx0IFRpdGxlIiwib3B0aW9uMSI6IkRlZmF1bHQgVGl0bGUiLCJvcHRpb24yIjpudWxsLCJvcHRpb24zIjpudWxsLCJza3UiOiI0MjEwNTg1MzEwMSIsInJlcXVpcmVzX3NoaXBwaW5nIjp0cnVlLCJ0YXhhYmxlIjp0cnVlLCJmZWF0dXJlZF9pbWFnZSI6bnVsbCwiYXZhaWxhYmxlIjpmYWxzZSwibmFtZSI6IkFsbW9uZCBDb2NvbnV0IEhhbmQgQ3LDqG1lIiwicHVibGljX3RpdGxlIjpudWxsLCJvcHRpb25zIjpbIkRlZmF1bHQgVGl0bGUiXSwicHJpY2UiOjEzMzAsIndlaWdodCI6NzAsImNvbXBhcmVfYXRfcHJpY2UiOjE5MDAsImludmVudG9yeV9tYW5hZ2VtZW50Ijoic2hvcGlmeSIsImJhcmNvZGUiOiI3MzYxNTAwNTg1MzkiLCJyZXF1aXJlc19zZWxsaW5nX3BsYW4iOmZhbHNlLCJzZWxsaW5nX3BsYW5fYWxsb2NhdGlvbnMiOltdLCJxdWFudGl0eV9ydWxlIjp7Im1pbiI6MSwibWF4IjpudWxsLCJpbmNyZW1lbnQiOjF9fV0sImltYWdlcyI6WyJcL1wvc2hvcC5sYXVyYW1lcmNpZXIuY28udWtcL2Nkblwvc2hvcFwvcHJvZHVjdHNcL0xNX1NVMjBfSENfQWxtb25kQ29jb251dF8zMDAweDMwMDBfUjE1MC5wbmc/dj0xNjc3MzY0NDMzIl0sImZlYXR1cmVkX2ltYWdlIjoiXC9cL3Nob3AubGF1cmFtZXJjaWVyLmNvLnVrXC9jZG5cL3Nob3BcL3Byb2R1Y3RzXC9MTV9TVTIwX0hDX0FsbW9uZENvY29udXRfMzAwMHgzMDAwX1IxNTAucG5nP3Y9MTY3NzM2NDQzMyIsIm9wdGlvbnMiOlsiVGl0bGUiXSwibWVkaWEiOlt7ImFsdCI6ImFsbCIsImlkIjozMzczMjE1NjUyMjc5MiwicG9zaXRpb24iOjEsInByZXZpZXdfaW1hZ2UiOnsiYXNwZWN0X3JhdGlvIjoxLjAsImhlaWdodCI6MzAwMCwid2lkdGgiOjMwMDAsInNyYyI6IlwvXC9zaG9wLmxhdXJhbWVyY2llci5jby51a1wvY2RuXC9zaG9wXC9wcm9kdWN0c1wvTE1fU1UyMF9IQ19BbG1vbmRDb2NvbnV0XzMwMDB4MzAwMF9SMTUwLnBuZz92PTE2NzczNjQ0MzMifSwiYXNwZWN0X3JhdGlvIjoxLjAsImhlaWdodCI6MzAwMCwibWVkaWFfdHlwZSI6ImltYWdlIiwic3JjIjoiXC9cL3Nob3AubGF1cmFtZXJjaWVyLmNvLnVrXC9jZG5cL3Nob3BcL3Byb2R1Y3RzXC9MTV9TVTIwX0hDX0FsbW9uZENvY29udXRfMzAwMHgzMDAwX1IxNTAucG5nP3Y9MTY3NzM2NDQzMyIsIndpZHRoIjozMDAwfV0sInJlcXVpcmVzX3NlbGxpbmdfcGxhbiI6ZmFsc2UsInNlbGxpbmdfcGxhbl9ncm91cHMiOltdLCJjb250ZW50IjoiXHUwMDNjcFx1MDAzZVRoaXMgZGVlcGx5IG1vaXN0dXJpemluZyBIYW5kIENyw6htZSBjb250aW51ZXMgdG8gbm91cmlzaCB0aGUgaGFuZHMgd2VsbCBhZnRlciBpdCBpcyBhYnNvcmJlZCBpbnRvIHRoZSBza2luLlx1MDAzY1wvcFx1MDAzZVxuXHUwMDNjcFx1MDAzZVx1MDAzY3N0cm9uZ1x1MDAzZUZyYWdyYW5jZSBub3Rlc1x1MDAzY1wvc3Ryb25nXHUwMDNlOiBUaGlzIHdhcm1pbmcgZnJhZ3JhbmNlIGNhcHR1cmVzIHRoZSBlc3NlbmNlIG9mIGFsbW9uZCwgY29jb251dCBtaWxrLCBqYXNtaW5lLCByb3Nld29vZCwgeWxhbmcteWxhbmcsIHZhbmlsbGEsIHRvbmthLCBoZWxpb3Ryb3BlIGFuZCBtdXNrLlx1MDAzY1wvcFx1MDAzZSJ9
Skip gallery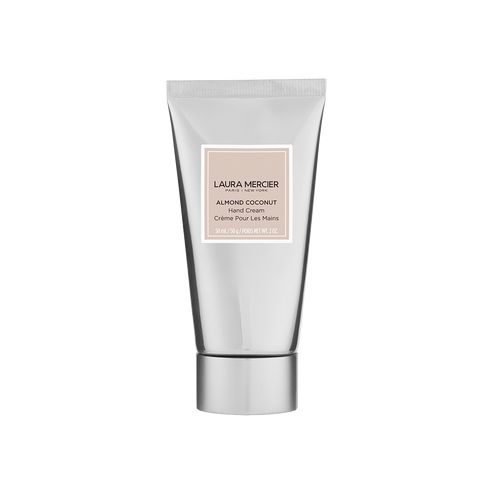 Almond Coconut Hand Crème
Nourishing crème that leaves hands feeling velvety soft with the unique essence of milk, coconut, almond & vanilla.
Sale price

£13.30

Regular price

£19.00

Unit price

per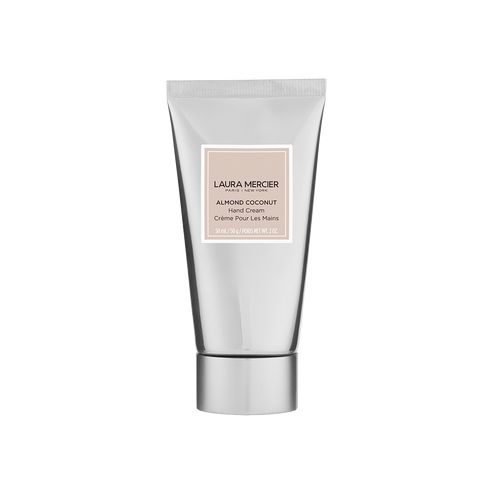 This deeply moisturizing Hand Crème continues to nourish the hands well after it is absorbed into the skin.
Fragrance notes: This warming fragrance captures the essence of almond, coconut milk, jasmine, rosewood, ylang-ylang, vanilla, tonka, heliotrope and musk.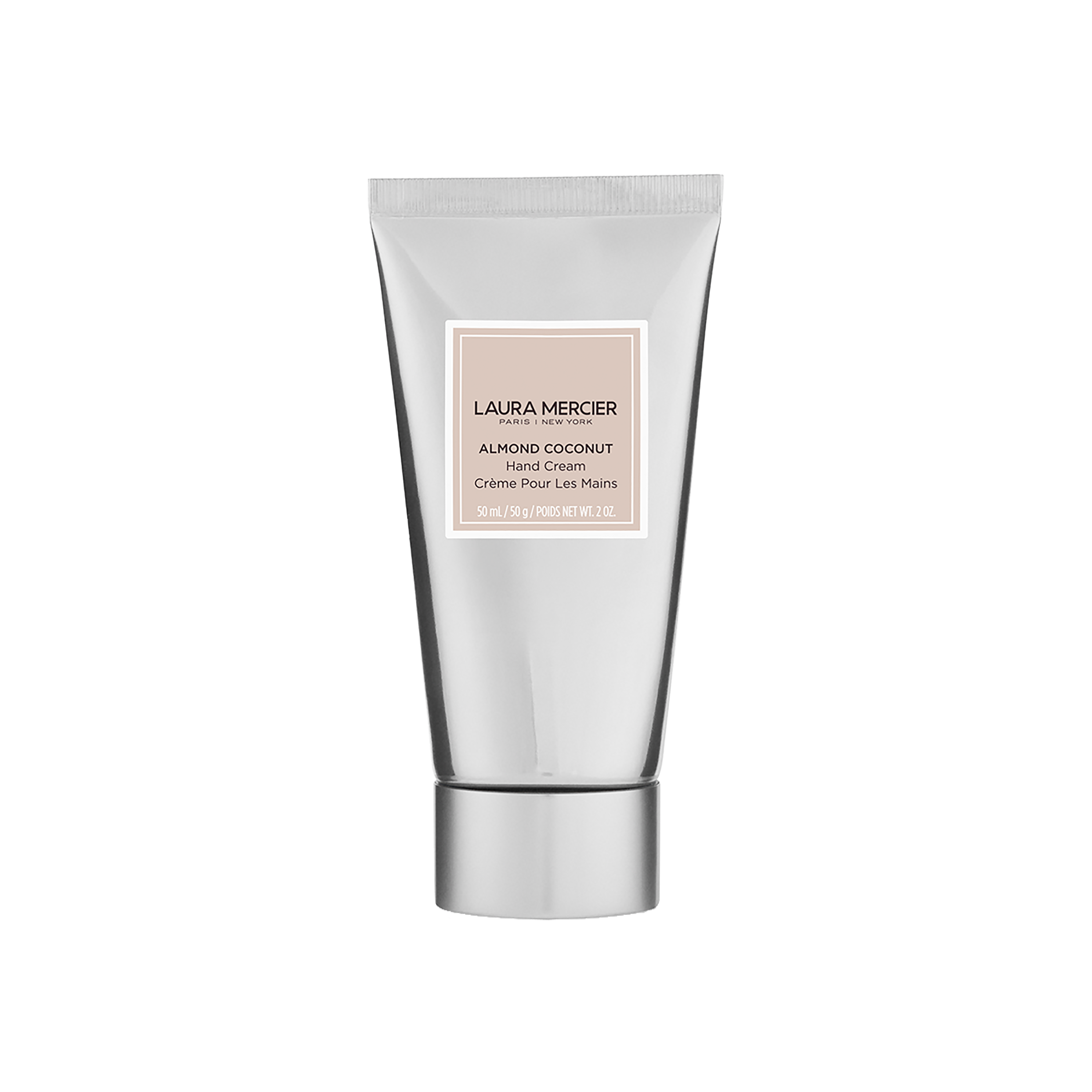 Almond Coconut Hand Crème
Reviews & Questions
Total 5 star reviews: 24
Total 4 star reviews: 0
Total 3 star reviews: 0
Total 2 star reviews: 0
Total 1 star reviews: 1
Age 67.

This is about my 5th jar, it's the best. It smells so good I could drink it.☺️

My favorite

This is my favorite scent. It's not too sweet smelling- just perfect.

Favorite fragrance

My favorite fragrance and a perfect fit for my purse!
Reviews Loaded
Reviews Added
Choosing a selection results in a full page refresh.